Why going Dutch is going for broke

national | anti-capitalism | feature

Saturday April 02, 2011 00:09

by Marie O Connor
Fine Gael's UnFairCare policy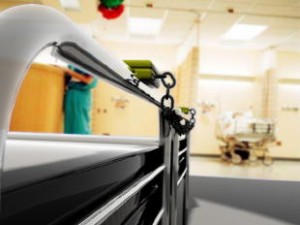 Fine Gael's UnFairCare policy demands more scrutiny. At a time when support for the Dutch model is declining in its country of origin, Fine Gael proposes to import this charter for privateers into Ireland. Marie O'Connor looks at Dominic Haugh's study, which reveals an unaffordable three-tier system, growing waiting lists, cancelled operations, out of control budgets, bankrupt hospitals, professional gravy trains and spawning bureaucracies, all encouraged by pro market think-tanks.


Related Links: Nurses call for Health system based on social solidarity not private profit | Thousands March to Defend health Services in Letterkenny | Over 15,000 protest health cuts in Clonmel | HSE Cuts Mental Health Funding Even Further | Plenty of money for the Bailouts. Very little for Health and the People | 'The Great Gas Giveaway; How the Elites Have Gambled Our Health And Wealth' | Free marketeering in health | Beacon's Co-location' hospital in Cork draws nearer. See Anger as Cork health workers fight on two fronts ...
Going Dutch will make private health insurance compulsory for everyone. Around 75% of healthcare funding will still come from taxation, however. The state––taxpayers–– will pay for medical card holders and children up to 18 years of age, and give those on low incomes an allowance payable to their chosen insurance company. Many taxpayers will pay on the triple, once through general taxation, a second time through mandatory insurance premiums and once more through employee deductions.

Everyone is compelled to take out the basic package, and supplementary insurance is also available for those who can afford it. As premiums have risen, however, the numbers buying top up insurance have declined.

The Dutch system is expensive. Research by Dominic Haugh reveals serious cost implications for the average household. The annual cost of health insurance per household in the Netherlands ranges from €4 525- €5 625. The basic private health insurance package there currently costs €1 194 per person. On top of this sub, payment of which is compulsory, employers deduct a further 6.9 per cent, up to a ceiling of €2 233. And on top of this deduction, there are co-payments. Government cut backs on entitlements have led to more out of pocket expenses for patients. Over 10 per cent of health care funding comes from co-payments for care and medicines not covered by the basic insurance package.

Economies of scale will reduce insurance costs, FG has claimed, but the Dutch experience shows the opposite. Premium costs have risen by 41 per cent since 2006. The market is now controlled by a small number of insurance companies, who have exploited their monopoly by hiking up prices and paring back benefits. An initial excess of €150 per person has risen to €210, for example, and is expected to rise further. Admin costs have been reduced, mainly by sacking workers. This has led to delays in processing claims.

While UnFairCare promises to abolish long-term waits on trolleys and slash waiting lists, the new system has seen growing waiting lists and wholesale last-minute cancellations of operations (just as in Ireland). The Dutch system also has parallels with America's, where up to 40 million are without health insurance.

Holland's two-tier health system has been abolished––and replaced by a three-tier health system, where half a million people are either uninsured or in arrears. The Dutch Government now deducts insurance premiums at source from wages and welfare payments of uninsured and defaulting citizens and imposes significant fines for non-payment.

Each person pays the same regardless of age or health status ('community rating') and nobody can be refused cover: this is FG's promise to the electorate. But again, the Dutch experience shows that companies are findings ways to circumvent the ban on 'risk selection', or cherry picking, as insurers manoeuvre to eliminate high-risk patients from their books. The Dutch system was introduced in 2006. By 2008, the number of insurers requiring applicants to complete medical questionnaires had doubled from 12 to 25.

Costs have been rising steadily there since the insurer-driven system was introduced. The system is a gravy train for professionals. Dutch GPs, for example, negotiate a fee with the largest insurer, and then impose that fee on the rest. Not surprisingly, GP incomes have risen significantly. Ditto medical consultants, who saw their incomes rise by 50 per cent in 2008 alone. Some specialists, including anaesthetists, radiologists and pathologists, even doubled or tripled their incomes.

Healthcare costs have spiraled since 2006 and this trend is continuing. The overruns have shaken the idea that regulated competition can control costs. Fixed budgets––the system we have now–– may now be reintroduced to stem the tide of rising health care costs. More than 50 per cent of hospitals in the Netherlands are now facing bankruptcy and this has been attributed to universal health insurance. Some hospitals have difficulty financing their capital investments because banks are reluctant to fund them. Meanwhile, health insurers are pushing for lighter regulation, and the government has responded by increasing the percentage of the hospital budget vulnerable to negotiation by private insurers.

Nor is the model cost effective. Indeed, the 'money-follows-the-patient' formula has spawned a massive bureaucracy. There are now a staggering 30 000 diagnosis and treatment combinations in use in the Netherlands. Negotiating and implementing deals between insurance companies and individual hospitals based on these baskets of care requires more bureaucrats. More money is being spent on bureaucracy, leaving less to spend on care. (The same pattern can be seen in England, where the NHS is being privatized.)

It is clear that market competition has failed in the Netherlands. So why would any party want to bring in such a health system here? Fine Gael cites the Euro Health Consumer Index, which in 2008 declared that the Netherlands' was the most successful health system in Europe. The index is produced by a private think-tank called the Health Consumer Powerhouse. FG also relies on REFORM, another private think-tank that promotes insurance incentives in healthcare. Both of these organizations are funded by a lobby group in London with close ties to giant pharmaceutical companies, private health insurers and private health care providers. All have a stake in the system that Fine Gael proposes to implement.