Science Gallery and use of Dogs Exhibition.

dublin | animal rights | press release

Wednesday October 07, 2009 12:58

by Bernie Wright - Alliance for Animal Rights AFAR.

berniew at esatclear dot ie

AFAR.PO Box 4734. dublin.1

0872651720
Greyhounds are not medical devices.dont let this happen.
A controvercial exhibition starting tomorrow alerted the public to call AFAR when a photo of a live Greyhound wired up to act as a 'live medical device' was publicised. people feared the dog was to be confined to a plinth to display this possible future scenario at Dublins science Gallery for the next two months.
We contacted the organisers and have been assured that no live dog will be used. It was just for the photoshot.
However we urge people to express their strong opposition to the use of animals as medical devices or for experimentation. The expo facilitates and provides for comments to be displayed during this event.
A letter from the organisers follows.We in AFAR are glad that they are not using a dog in this instance.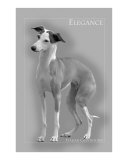 Dear Bernie,
I understand you have had some enquiries regarding the work we have on show - Life Support. The work does not actually have a greyhound in- situ - it is just the designed object/apparatus which is on show.

Please do tell people to come along to the exhibition - What if... is all about asking people how they feel about the possibilities generated by future research and technologies. We would like to have people's feedback and have postcards in place so they can leave their thoughts on the exhibition in the Science Gallery.

Also if any of your members are on Twitter they can leave their comments and get involved in conversation on each individual exhibition at What if... or visit our website www.sciencegallery.com

Thanks for your call and best wishes,

Lynn
LYNN SCARFF
EDUCATION & OUTREACH MANAGER
------------------------------------------------------------
SCIENCE GALLERY
Pearse Street, Trinity College,
Dublin 2, Ireland.
------------------------------------------------------------
T. + 353 (0)1 896 4095
E. lynn.scarff@sciencegallery.com