CAEUC Noto Lisbon Press Conference and Public Launch

international | eu | news report

Tuesday August 18, 2009 22:05

by Michael Gallagher - Photographer

libertypics at yahoo dot ie
Today at UNITE Hall and Liberty Hall, the CAEUC held a press conference and official public launch of the No to Lisbon campaign.

Same Treaty - Same Answer -NO to LISBON.

Article to follow.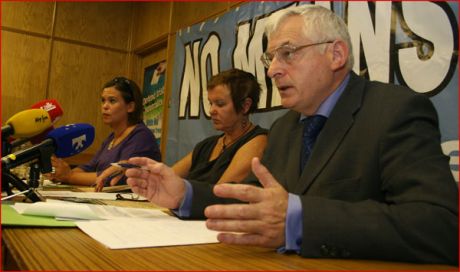 Mary Lou McDonald TD (Sinn Féin), Cllr. Bríd Smyth (People Before Profit) and Joe Higgins MEP (Socialist Party) at the press conference in UNITE Hall.
.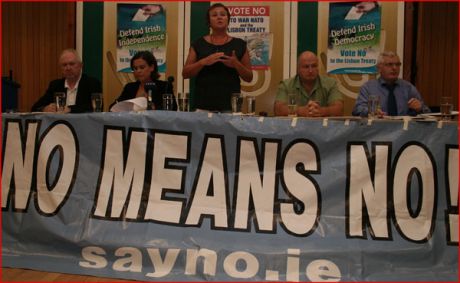 Cllr. Bríd Smyth (PBP) launching the CAEUC No to Lisbon campaign at Liberty Hall, flanked by l-r: Jimmy Kelly (Reg. Sec. UNITE) - Mary Lou McDonald TD (SF) - Bob Crowe (Gen. Sec. RM&TU) - Joe Higgins MEP (SP)