ARAN 'Bloody Hands' Demo Calls On John Gormley To Ban Hare Coursing And To Refuse Licences

dublin | animal rights | news report

Friday August 14, 2009 23:30

by ARAN - Animal Rights Action Network (ARAN)

arancampaigns at eircom dot net
You Can't Licence Animal Abuse
Animal Rights Action Network staged a highly visual and lively demonstration outside the offices of Department of Environment in Dublin to call on Green Party minister, John Gormley not to renew hare coursing license for the upcoming season and to ban the bloodsport outright.

The protest was also joined and supported by Irish Council Against Blood Sports (ICABS), Independent TD Maureen O Sullivan and the brother of the late independent TD Tony Gregory who was a fierce bloodsport opponent.

What is wrong with hare coursing? Hare coursing involves the terrorizing of one animal by another and is full of unnecessary cruelty and killing. Two forms of coursing are practiced in Ireland – enclosed coursing and open coursing. Both involve the use of a hare as a live lure. Every year coursing subjects thousands of hares to stress, injury and death. During the 2008 / 2009 coursing season, a report obtained under the freedom of information (FOI), revealed that in Enniscorthy seven hares were mauled by dogs with six dying of their injuries, Ballyheighue, Co. Kerry six hares hit and four killed, in Gorey, Co Wexford eleven hares hit, seven injured and five put down because of injuries and in Doon, eleven hares hit and four died from injuries. The catalogue of cruelty continues in Ireland whilst banned in Northern Ireland and the UK.

Please visit www.banbloodsports.com to learn more about the campaign to ban hare coursing and www.ARAN.ie to get actively involved with animal rights.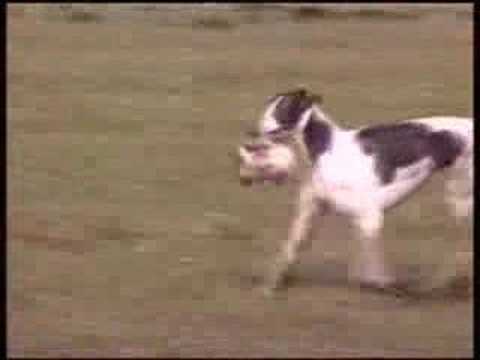 Caption: IFAW Hare Coursing Video - Something Coursers Don't Want You To See!