The largest act of civil disobedience to happen in the US this Monday!!!

international | environment | news report

Friday February 27, 2009 17:02

by dunk

fuspey at yahoo dot co dot uk
The climate camp "movement" is growing: engage, teach, learn, demonstrate alternatives, skill share, be moved, prepare, take direct action
Al Gore: "I believe we have reached the stage where it is time for civil disobedience to prevent the construction of new coal plants."



Next Monday The largest act of civil disobedience will happen against global warming in the US. A large protest has been called at a coal-fired plant in Washington, D.C, 11,000 people are expected. In the days leading up to the protest, youth climate activists are organizing a conference called Power Shift '09. Thousands of student activists plan to lobby lawmakers on Capitol Hill, urging them to rebuild the economy through bold climate and clean energy policy.

Looks like the "climate camp movement" is continuing to grow globally and momentum is building in the lead up to COP15... Ireland too are organising thing for this summer. Also Greenpeace´s "lawful excuse" court battle win might open the flood gates for more direct action...
On September 24, 2008, former U.S. Vice President Al Gore told the Clinton Global Initiative conference in New York city:

"If you're a young person looking at the future of this planet and looking at what is being done right now, and not done, I believe we have reached the stage where it is time for civil disobedience to prevent the construction of new coal plants that do not have carbon capture and sequestration."
From Yesterdays Democracy Now show:
Full audio is embedded at end of this article
JESSY TOLKAN: We're a coalition of fifty really diverse organizations that range from young evangelicals to young people from indigenous communities across the country to college students. We have united around a bold vision for what we think needs to happen on climate change.

We are pushing for aggressive, short-term reductions on carbon in our country, on the range of 25 to 40 percent reductions by the year 2020 and 80 to 95 percent reductions by the year to 2050. We want an immediate moratorium on coal in this country. We want unprecedented levels of investment in clean energy infrastructure and technology. And we really want the Congress and the President to usher in a new green economy and help create millions of new green jobs.

AMY GOODMAN: I'm looking at a piece in the British paper, The Guardian, about what's happening here, this massive amount of young people coming to Washington. It says, "The massive sign-up drive has generated a fierce rivalry between different universities to see who can bring the largest number of participants. With only 48 hours to go, Middlebury College trails the University of Vermont by only four participants with 194 coming."

Ben Wessel, who's leading the recruitment drive at Middlebury, says, "We are bringing over 10% of our whole student body."

Inspirational stories continue to pour in from around the country. "One sorority in Texas has rescheduled its initiation because the dates conflicted with Power Shift, while a group in California has started its epic train journey across the States to avoid having to fly."

AMY GOODMAN: What's the plant you're protesting?

DANNY CHIOTOS: It's the Capitol Coal Plant that's just blocks from the US Capitol. It's providing the US Capitol and federal buildings with heat and cooling. It's not an electricity-generating plant. And this plant is a symbol of where our Congress is at right now. We need to push them to make that transition away from coal.

And it's not just about this plant. This plant is a symbol of a bigger problem, that we're addicted to coal and that coal is killing people in West Virginia, in the communities that I come from.

And we have the opportunity right now to transition to create millions of green jobs all around the country and ensure that the transition happens in the places where it's needed the most, and ensure workers in the coal industry and fossil fuels industry can find employment in these green industries.
Jessy Tolkan, Executive director of the Energy Action Coalition. Danny Chiotos, member of the Student Environmental Action Coalition.
http://www.capitolclimateaction.org/
+
http://www.powershift09.org/splash
full DN! feature:
Power Shift: Youth Climate Activists Swarm D.C. for Weekend of Organizing, Lobbying and Protest
http://i4.democracynow.org/2009/2/26/power_shift_youth_...swarm
+
http://blip.tv/file/get/Demnow-DemocracyNowThursdayFebr...7.mp4
Cleared: Jury decides that threat of global warming justifies breaking the law
So read a leading article in the UK´s Independant after 6 Greenpeace activists historic court win using "lawful excuse" in support of their direct action of scaling Kingsnorth coal power station in Kent, the site of last summers Climate Camp actions. On Sunday December 12, 2008 the New York Times included the Kingsnorth defence in its annual list of the most influential ideas that will change our lives. Under the heading 'Climate-Change Defense, The' the newspaper said the verdict 'shook up the world of green politics'.
So who knows, the precedent is there (the same legal strategy was used when the Ploughshares finally won their courtcase), there is sure to be arrests next monday, but perhaps they will use the Greenpeace case to back up their calls for supporting Gores calls to action...?
Eitherway, what ever happens, fair play to the US activists. I have been in some direct contact with a few of them from Barcelona and there is definately very exciting things happening there, yes Obama has played a bit in the collective bold dreaming, and from that organising to action, but its more than that. We will see how Monday goes, it would be nice if we could let them know we support their actions and wish them well in their direct actions, confrontation with police, court time, and possibly jail time.
Climate change Coverage on Democracy Now! + largest act of civil disobedience against global warming in US
The DN! feature was one of 3 on the critical theme of Climate change, full show can be found at:
http://www.democracynow.org/shows/2009/2/26
The other 2 features were:
*
Member of UN Environment Panel Warns Greenhouse Emissions Rising at Alarming, Unexpected Rate
We speak to Chris Field, a leading member of the Nobel Prize-winning Intergovernmental Panel on Climate Change, about his warning that the amount of greenhouse gases in the atmosphere is rising more rapidly than expected in recent years. Field says the current trajectory of climate change is now much worse than the IPCC had originally projected. On Wednesday, Field told a Senate panel droughts caused by global warming could make parts of the American Southwest dangerous to live in.
*
Study Finds Unprecedented Growth in Climate Change Lobbying
A new report from the Center for Public Integrity reveals that the number of global warming lobbyists has increased by more than 300 percent in the past five years. In the past year, some 770 companies hired over 2,000 climate change lobbyists and spent an estimated $90 million to influence federal policy on climate change. We speak to the report's lead author, Marianne Lavelle.
Related infos:
Climate Camp 08 - non violant protest against coal station meets police violence
http://www.youtube.com/watch?v=SkwpQnR3Pxg
climate camp UK
http://climatecamp.org.uk/home
Beneath Heathrow's pall of misery, a new political movement is born (climate camp 2007)
http://www.guardian.co.uk/commentisfree/2007/aug/21/com...sport
New York Times: Climate-Change Defense
http://www.nytimes.com/2008/12/14/magazine/14Ideas-Sect...?_r=1
Greenpeace historic "lawful excuse" direct action and courtcase win:
Government moves in to strip juries of its power in climate protest cases
http://www.greenpeace.org.uk/media/press-releases/gover...81218
Independant:
Cleared: Jury decides that threat of global warming justifies breaking the law
http://www.independent.co.uk/environment/climate-change....html
Al Gore speaks out in favor of direct action
http://www.sourcewatch.org/index.php?title=Nonviolent_d...ction
An Inconveniant Truth: Al Gores film on the stark reality of climate change
http://www.climatecrisis.net/
+ trailer:
http://www.climatecrisis.net/trailer/
IMC-WASHINGTON DC
http://dc.indymedia.org/
Whats all this Climate Camp stuff then?
http://itsafunnyoldworld.wordpress.com/2008/10/15/clima...camp/
Zero Carbon Caravan > COP15. Live radio project(s), zero carbon world concert(s) for a zero carbon world
http://itsafunnyoldworld.wordpress.com/2009/01/31/zero-...avan/
Irish Climate Camp National Meeting
http://www.indymedia.ie/article/90811
> COP 15
http://www.climateaction09.org/
# klimaX
http://klimax2009.org/
# UK-ClimateCamp
http://climatecamp.org.uk/
# Peoples Climate Protocol
http://peoplesclimateprotocol.aprnet.org/content/view/1...3/26/


We are the change: The largest act of civil disobedience to happen in the US this Monday!!!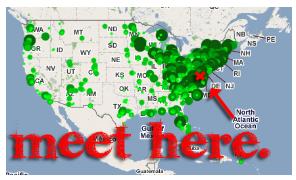 Powershift 09: The largest act of civil disobedience to happen in the US this Monday!!!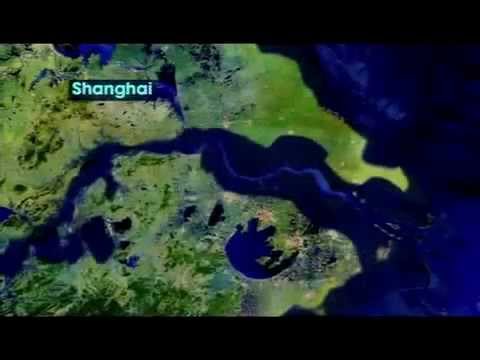 Caption: Embedded video Youtube Video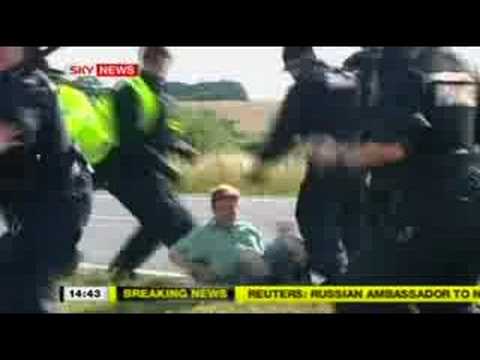 Caption: Embedded video Youtube Video

Embedded audio: http://media.libsyn.com/media/democracynow/dn2009-0226-1.mp3