Smithsonian Magazine: Endangered Site: The Hill of Tara, Ireland

international | history and heritage | other press

Friday February 27, 2009 11:16

by TaraWatch

info at tarawatch dot org
Smithsonian Magazine's March issue has a feature on 15 Must-See Endangered Cultural Treasures
Smithsonian Institution, based in the US, is the world's largest museum complex and research organization composed of 19 museums, 9 research centers, and the National Zoo. The March 2009 issue features "Some of the world's most precious historic and artistic sites can be visited today—but might be gone tomorrow"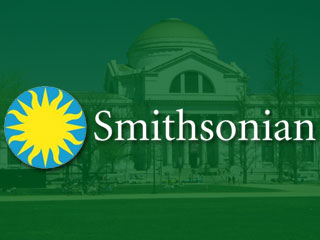 Endangered Site: The Hill of Tara, Ireland

A new tollway threatens the archaeologically rich complex that is the spiritual heart of the country

* By Amanda Bensen
* Smithsonian magazine, March 2009


"The harp that once through Tara's halls
The soul of music shed
Now hangs as mute on Tara's walls
As if that soul were fled."
The words of 19th-century Irish poet Thomas Moore still ring true, and the only music you're likely to hear around Tara nowadays is the clang of construction equipment. Several hundred acres of gentle green fields, marked by some lumps and bumps, cover this patch of County Meath in northeast Ireland. A nice place to lie down and watch the clouds scud by, perhaps, but is it any more remarkable than the rest of Ireland's lovely landscape?
Cinnte, to use an Irish expression of certitude. The archaeologically rich complex on and around the Hill of Tara is seen by many as the spiritual and historic heart of Ireland. It was the venue for rituals, battles and burials dating back to 4000 B.C. More than 100 kings were crowned at Tara, and St. Patrick is said to have stopped there to seek royal permission before spreading his message of Christianity.
In more recent history, the hill was the site of Daniel "the Liberator" O'Connell's 1843 "monster meeting," a massive political demonstration that rallied some 750,000 people to the cause of repudiating the country's union with Britain. Thousands of people still gather on its crest on midsummer's eve, both for the panoramic view and what one visitor calls "the sense you get there of being close to something holy."
"Tara is a part of the Irish psyche," says George Eogan, a retired Dublin archaeologist who led excavations near the hill in the 1960s. "Irish people, they know of Tara from their very early days. It's in schoolbooks and stories, even in primary school."
But Irish history now risks being consumed by the Celtic Tiger—the nickname given to Ireland's phenomenal economic expansion for more than a decade. Inevitably, a thriving economy brought demands for an expanded infrastructure. And so, in 2003, the Irish government approved construction of a new four-lane tollway, the M3, to cut through the Tara complex. Construction began in 2005, and despite a storm of public protest, the project appears unstoppable.... *
* continues at
http://www.smithsonianmag.com/travel/Endangered-Cultura....html

Caption: Embedded video Youtube Video

Caption: Embedded video Youtube Video