FEE statement about Ahern protest in NUIG

galway | education | feature

Wednesday February 04, 2009 21:17

by FEE - Galway - Free Education for Everyone

feegalway at gmail dot com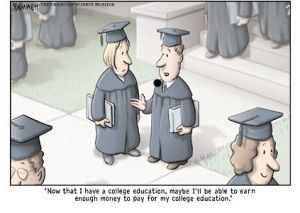 Statement about protest held in NUIG on 2nd Feb at FF TD Bertie Ahern's visit.
FEE Needs Your Help Read about it here
November 2008: UL Students Union Orchestrate Pantomime Blockade of Minister .. Demo broken up by Armed Gardai! Read about it here
December 2008: FEE activist 'manhandled' by minister at NUI Galway protest Read about it here
January 2009: Call for International Week of Action Against Commercialism in Education (including the (re)introduction of fees Read about it here
February 2009: Day of Action Against Student Fees, Dublin Read about it here.
Bertie Ahern was due to speak at the Literary and Debating society of NUI Galway tonight. The event was cancelled due to student protest and scuffles with the Gardaí.

Free Education for Everyone (FEE) called a protest against Ahern's visit, applying the slogan 'they're trying to block our access to college so we'll block theirs'. Although Ahern is no longer Taoiseach he remains a Fianna Fáil TD. The students were protesting the proposal of third level fees, the registration fee hike, and the general education cuts being introduced by the Fianna Fáil/ Green government. It is on this basis that FEE attempted to block Ahern's access to the campus.

About 50 students staged a sit down protest at the University Road entrance. Without provocation Gardaí launched themselves at the protesters. Instead of simply pulling students out of the way the Gardaí engaged in heavy-handed tactics – flinging students away and dragging them by the hair in a totally uncalled for manner.

Seeing this, Ahern's car turned around and came in by another entrance. Although not originally planned, students – angered by Garda tactics – became intent on completely blocking Ahern's access to the college. This involved students standing in front of doors and being shoved out of the way. But at no point did protesters take violent action against the Gardaí.

When Ahern arrived at the speaking venue students gathered in front of the lecture theatre door and were forced into a tight corner by numbers of Gardaí. Even students not involved in the protest were included in this crush . The event was called off at this point.

After the crowd dispersed one protester was arrested and later charged for using insulting words and obstructing Gardaí. The protester was released later that night.

FEE accepts that the protest did not go as planned, but sticks by the initial attempt and reasons behind blocking Ahern from coming onto campus. It was the actions of the Gardaí that drove students to bring the protest indoors.

FEE is committed to building a mass movement of students against fees and education cuts across all levels, believing the best way to defeat fees and cuts is by active protest involving all students. To this end, FEE is involved in building for the USI national march against fees being held in Dublin this Wednesday.