Tara Skryne Valley 8.9.08

international | history and heritage | news report

Monday September 08, 2008 17:36

by Tara Tara Tara
Photo Tour
Here is how the Valley looks now, her Sacred Sites razed and desecrated , replaced by concrete and tar.
Some photographs to update you on the advancement of the M3 Double Tolled Motorway. It is still not too late to implement the Meath Master Plan and I hope these photographs will spur you into letter writing and other forms of raising awareness. Noel Dempsey, minister for Transport continues to turn a deaf ear but in an economic decline he can no longer offer any defence.


View Barronstown to Collierstown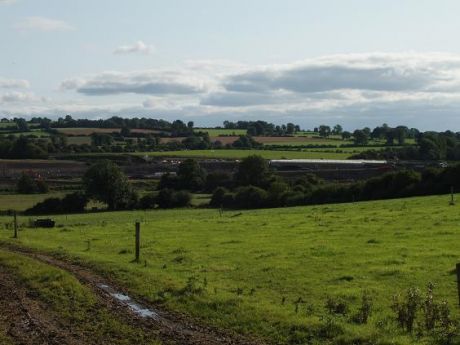 Soldier's Hill, Interchange being prepared.