Rocky the Dog and the Sit Down Protest

limerick | crime and justice | feature

Saturday September 01, 2007 13:29

by ronan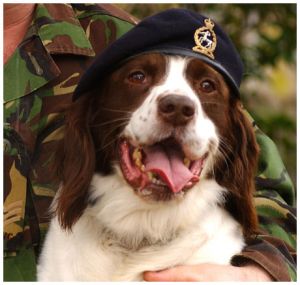 On Tuesday afternoon there was a sit down protest by about 30 inmates in the yard of Limerick Prison. According to rte.ie the protest was against harsh punishments imposed on those caught with drugs by the prison governor, as the deployment of 'Rocky' the sniffer dog has led to the seizure of most drugs coming into Limerick Prison.
Listeners to Tuesday's Newstalk's 'Lunchtime with Eamon Keane' were treated to the unappetising performance of Eamon and his Mid-West correspondent crowing victoriously about Rocky's successes and the resulting problems for users experiencing withdrawal symptoms.
For anyone who hasn't seen Trainspotting, going off heroin cold turkey is not a pretty picture; one Rehab centre lists common symptoms such as tremors, panic, chills, nausea, muscle cramps, insomnia, stomach cramps, diarrhea, vomiting, shaking, chills or profuse sweating, irritability and jitteryness. Given the generally scant facilities for treatment of addicts in Irish prison it's unlikely that prisoners received much in the way of assistance. It's a tad disquieting when it's acceptable to publicly gloat over this kind of experience in other people.
Related Links: Brazil Prison Riot | Belfast Telegraph's Coverage | Brazil Prsion Riot | Irish Prison Reform Trust | More From the WSM On Represstion | Irish Prison Reform Trust
But the right wing loves this kind of bullshit, they love to condemn and criminalise the most powerless sectors of society, they should do, it works perfectly to their advantage. Heroin use is endemic in Irish prisons, this is not surprising given that Ireland's prison population are overwhelmingly drawn from a small number of areas of extreme disadvantage, areas in which heroin use is also a severe problem. But that's not the whole story, one survey of heroin use in prisons in Ireland found that one in five users had first injected while in prison, suggesting that prison actually makes the problem worse rather than better (Source: IPRT submission to European Committee for the Prevention of Torture 2006). It's not a massive leap of the imagination to suggest that the dire conditions for Irish prisoners including overcrowding, long periods of lock up, and a lack of purposeful activity help to encourage drug use as a welcome escape from this harsh reality.
Despite the thousands of people with addiction related problems being incarcerated annually, there are only a few dozen places available on a treatment program, with the only other option being the secure wing in Mountjoy. One might be so optimistic as to think that treating addiction would be an obvious first step in developing a humane and rehabilitative service, but obviously the Irish prison system does not operate in the realms of earthly logic. Prison policy in Ireland, when it isn't 'tougher sentences, tougher bail' is 'more of the same'. The relatively new prison at Cloverhill is dire and dingy, it's not likely that the 'Super-prison' yet to be built will be much better.
Politicians love to shit on prisoners cos it makes them seem clean. Seizing drugs, phones and budgies don't solve anything, they just distract from the social causes of crime. If there's to be any justice in the justice system, it won't come from the state, it will have to come from people organising to demand it.