Rossport Five man wins $125,000 Goldman Environmental Prize

mayo | miscellaneous | feature

Saturday April 21, 2007 15:03

by Bill Poster - Dublin Shell to Sea
Anti-Shell campaigner Willie Corduff among six winners of world's largest prize for grassroots environmentalists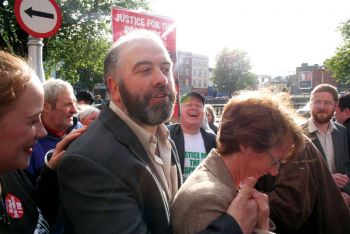 Mayo farmer Willie Corduff, who was jailed for three months in 2005 over his opposition to Shell's inland gas refinery at Bellanaboy and high-pressure pipeline through his farm, has been awarded the prestigious Goldman Environmental Prize. Awarded annually to six grassroots environmental heroes, the $125,000 no-strings-attached prize is the largest of its kind in the world and is often referred to as the Nobel Prize for the environment.
In 2000, Corduff (53) and his wife Mary began rallying their neighbours in Rossport and nearby communities in the Co Mayo Gaeltacht to challenge the €900 million Corrib gas project. They were concerned about the likely health, safety and environmental effects of the proposed refinery and pipeline in what is an area of outstanding natural beauty and in the catchment area of a lake supplying drinking water to 10,000 people.

The residents called for the gas to be processed at sea, as it is at Kinsale and other similar projects around the globe, and in 2005 the campaign adopted the name Shell to Sea.

In June 2005, Shell E&P Ireland attempted to enter the farms of Corduffs and his neighbours to begin work on a production pipeline to carry untreated, toxic gas through Rossport to the refinery site. When several of the landowners refused Shell access to their property, Corduff and four other men were jailed for 94 days.

Due to the public support generated by the courage of the "Rossport Five", work on the pipeline and the refinery site was halted. On April 18th, 2007, Justice Mary Laffoy delivered a High Court judgment giving legal vindication to the stance of the Rossport Five and other local landowners, awarding costs against Shell and rendering the original pipeline route formally defunct.

The 2007 Goldman Prize winners also include Icelandic entrepreneur Orri Vigfússon (64), awarded for his 17-year campaign to protect North Atlantic wild salmon by brokering innovative fishing rights buyouts with North Atlantic governments and commercial interests.

Since Vigfússon founded the North Atlantic Salmon Fund (NASF), commercial open-sea fishing in the Atlantic has fallen by over 75 per cent, and more than five million North Atlantic salmon have been saved. Vigfússon has prompted driftnet fishing bans by several European states, most recently Ireland, in January 2007.

"This year's Prize recipients have succeeded in combating some of the most important environmental challenges we face today," said Goldman Prize founder Richard N. Goldman. "Their commitment in the face of great personal risk inspires us all to think more critically about what ordinary people can do to make a difference."

The Prizes will be awarded at a ceremony on Monday, April 23, 2007 at 5 p.m. at the San Francisco Opera House. They winners will subsequently be honoured at a series of events in Washington DC hosted by, among others, the National Geographic Society and the World Wildlife Fund, and will have the opportunity to meet with US Congressional leaders.

Reacting to the news, Willie Corduff said: "We didn't start this campaign to win any prizes, but it shows that someone out there could see that we were doing the right thing. We always knew we were, but this means people elsewhere in the world saw it that way too.

"Seven years is a long time to be fighting something, trying to get people to listen to you," Corduff said. "I hope more people in Ireland will become aware before it's too late, before the damage is done. There's still time to do this the right way. We'll have more power after this prize; more people in the world will realise what Shell is doing to our community. I hope more people will take on what the Irish government haven't had the courage to."

Corduff and the Shell to Sea campaign have also highlighted the extraordinarily generous terms under which multinationals can exploit gas and oil found under Irish waters. Their campaigning has raised issues of community consent for major infrastructure projects and has inspired other communities in similar situations elsewhere in Ireland.

In October 2006, Shell broke the blockades at Bellanaboy and resumed work on the refinery site. In recent months, campaigners have lodged numerous complaints of Garda violence and abuse close to the site. Several protesters have been hospitalised.

"We can't afford to back down," says Corduff, the first Irish winner in the 18-year history of the Goldman Prize. "There's too much at stake. Things are still as bad as they were. I'll do anything to get this project done the right way."

Corduff was nominated for the prize by Denny Larson, Executive Director of Global Community Monitor, based in San Francisco. "Since visiting Rossport for the first time in 2004, I have been trying to help internationalise their struggle," Larson said. "I'm very concerned about the environmental injustice and the human rights issue, but also about the precedent this would set for onshore refineries."

About the Goldman Environmental Prize

The Goldman Environmental Prize was established in 1990 by San Francisco civic leader and philanthropist Richard N. Goldman and his late wife, Rhoda H. Goldman. It has been awarded to 119 people from 70 countries. Prize winners are selected by an international jury from confidential nominations submitted by a worldwide network of environmental organizations and individuals.

Endorsed by more than 100 Heads of State, including Ireland, and often referred to as the Nobel Prize for the environment, the Prize rewards grassroots leaders for their outstanding work in protecting the environment and campaigning to preserve vulnerable natural habitats.

Previous Prize winners have been at the center of some of the world's most pressing environmental challenges, including seeking justice for victims of environmental disasters at Love Canal and Bhopal, India; leading the fight for dolphin-safe tuna; fighting oil drilling in the Arctic National Wildlife Refuge; and exposing Monsanto's role in introducing the rBGH hormone into the US dairy industry.

Since receiving a Goldman Prize, eight winners have been appointed or elected to national office in their countries, including several who became ministers of the environment. The 1991 Goldman Prize winner for Africa, Wangari Maathai, won the 2004 Nobel Peace Prize. The 1995 winner for Africa, Ken Saro-Wiwa, was executed over his opposition to Shell's activities in Ogoniland in the Niger delta.

The 2007 Goldman Prize Winners are:

Europe: Willie Corduff (53) Ireland: In the small farming community of Rossport, Corduff and a group of fellow local residents successfully forced Shell Oil to halt construction on an unprecedented, high-pressure gas pipeline through their land. They are still campaigning to have the gas processed at sea, rather than at an inland refinery.

Islands & Island Nations: Orri Vigfússon (64) Iceland: With business savvy and an unwavering commitment to reverse the near-extinction of wild North Atlantic salmon, Vigfússon brokered huge international fishing rights buyouts with governments and commercial interests, helping bring to an end destructive commercial salmon fishing in the region.

North America: Sophia Rabliauskas (47) Canada: Working on behalf of the Poplar River First Nation, Rabliauskas succeeded in securing interim protection for a portion of the boreal forest of Manitoba, effectively preventing destructive logging and hydro-power development while calling on government and international agencies to permanently protect the region.

Africa: Hammerskjoeld Simwinga (45) Zambia: In Zambia's North Luangwa Valley, where rampant illegal wildlife poaching decimated the wild elephant population and left villagers living in extreme poverty, Simwinga created an innovative sustainable community development program that successfully restored wildlife and transformed this poverty-stricken area.

Asia: Ts. Munkhbayar (40) Mongolia: Munkhbayar successfully worked with government and grassroots organizations to shut down destructive mining operations along Mongolia's scarce waterways. Through public education and political lobbying, Munkhbayar has effectively protected Mongolia's precious water resources from additional unregulated mining.

South & Central America: Julio Cusurichi Palacios (36) Peru: In the remote Peruvian Amazon, Cusurichi secured a national reserve to protect both sensitive rain forest ecosystems and the rights of indigenous peoples living in voluntary isolation from the devastating effects of logging and mining.


Willie Corduff gives the thumbs up as Micheál Ó Seighin speaks to reporters following their release from prison on Sept 30, 2005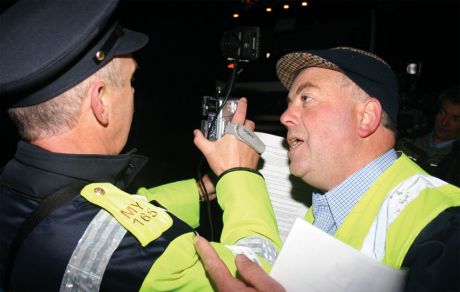 Willie Corduff appeals to a Gardawho is filming at the daily pre-dawn protest close to Shell's proposed gas refinery at Bellanaboy, Co Mayo, October 2006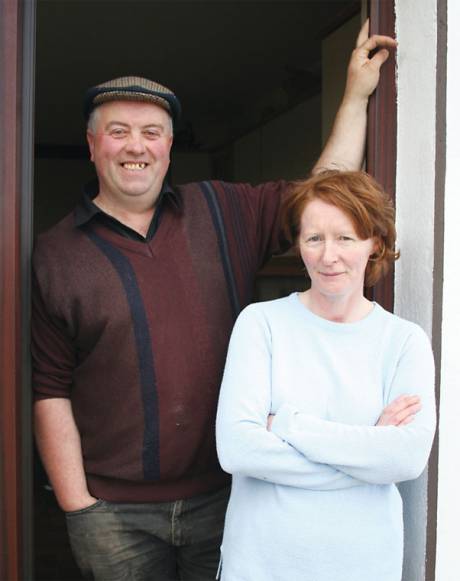 Willie Corduff with his wife Mary at the door of their farmhouse in Rossport, Co Mayo