Dublin - Event Notice
Thursday January 01 1970
Indymedia Ireland 5th Birthday + Christmas Party - film screening + wine reception

dublin | arts and media | event notice

Wednesday November 08, 2006 22:38

by Indymedia Ireland
(and the global Indymedia.org's 7th birthday - the first ever IMC)
Happy birthday to us.
Indymedia Ireland would like to invite you and all your friends along to celebrate our 5th birthday with us. It was also around this time 7 years ago at the WTO meeting in Seattle that the first ever Indymedia was born, so we would like to take this opportunity to raise a glass & say sláinte to those that initiated the project across the ocean.

Its happening on Monday the 4th of December in the Loft venue, which is on the top floor of the Powerscourt Centre, Clarendon Street, Dublin 2. Admission is 6 euro.

Doors open at 7pm, where complimentary wine & soft drinks will be served.

At 8pm we are proud to present the Irish premiere of the new film "i", the first ever documentary about Indymedia itself. In their own words, ""i" is a meditation on the relationship between media and power as it is manifested by the worlds largest all volunteer network of media activists — Indymedia. The feature-length documentary follows the first year of a small collective in Buenos Aires as it struggles amidst assassinations, a collapsing economy, and a whirlwind of political upheaval."

Afterwards there will be time to finish off the wine and socialise.

Any profit from the film night will be split 50/50 - half goes to indymedia.ie future film night projects, the other half will be donated to help costs to assist in the set up of an Indymedia centre in Nairobi, Kenya, to coincide with the World Social Forum which will take place there in January 2007. For more information on this, click here. We would encourage people to give generously to this project, a separate donation bucket will be passed around on the night.

We'd like to extend the invite to everyone who's used (and abused!) the site over the past five years, to all text / audio / image / video contributors past and present, come along and celebrate with us. Its our way of saying thanks for your contributions, because without you, indymedia.ie is nothing.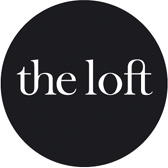 The Loft is a new venue available for hire on the top floor of The Powerscourt Townhouse Centre, Dublin 2. Its a contemporary space within a historical building. The 1200 square feet area with high ceilings is flooded with natural light from the Georgian windows. With a prime position in Dublin's city centre, The Loft is ideally located for public and private occasions and has been recently renovated to cater for a range of events.
The Loft can cater to a capacity of 110 people, with optional seating for 80 and a number of exclusively designed tables at its disposal. The venue is equipped with a 900watt PA system, projector and Grandview 120" diagonal motorised screen & remote control. Please contact Aisling on 087 4139134 to arrange a viewing of The Loft or should you require information regarding hire rates, alternatively you can email theloftmarket atgmaildotcom