Iran Hangs Two Gay Teens: Protest

dublin | gender and sexuality | news report

Wednesday July 19, 2006 22:38

by Dave Donnellan
First Anniversary Protest
In 2005 two Iranian teenagers, Mahmoud Asgari (16) and Ayaz Marhoni (18), were both sentenced to death for what some human rights groups claimed was "consensual gay sex". Today, on the first anniversary of the executions a protest meeting was held outside the Central Bank in Dame to commemorate the event.
The meeting was organised by the BeLonG To youth project. Oisin O'Reilly from BeLonG To addressed the meeting saying, "Mahmmoud and Ayaz were born in Iran and they were executed for who they were and how they loved." Reports that they were executed for the rape of a 13-year-old were dismissed by Colm O'Gorman, founder of One-In-Four, who also addressed the meeting saying, "Iranian officialdom would have us believe that these two children, and they were children, were executed for the rape of a 13-year-old. There's extensive evidence to completely dismiss that assertion. These two boys were in some type of loving relationship. It's also clear they were involved with a group of other teenagers who identified as gay. There's a suggestion that a family member reported their relationship which resulted in their arrest and execution." Senator David Norris complimented the "brilliant group" BeLonG To for their work and said "The one thing I regret about this demonstration is that it is not right outside the Iranian embassy to let them know what we think about them and their filthy work."

Between 1979 and 1990 107 people were executed in Iran on charges related to homosexuality. In January 1990 2 lesbian women and three gay men were the publicly beheaded as a result of charges relating to homosexual behaviour.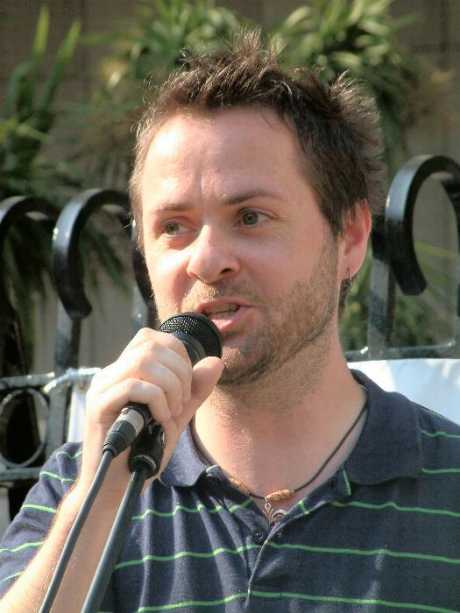 Michael Barron - BeLonG To youth project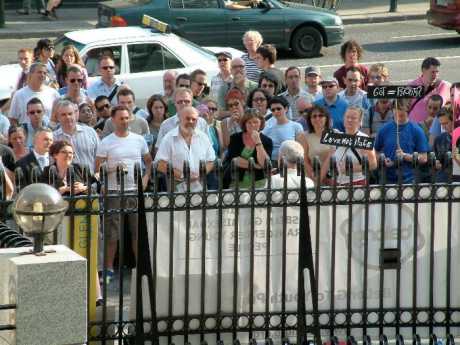 Crowd Gathered in front of Central Bank