Green Party stokes Graffiti hysteria and calls for repressive measures

national | environment | feature

Friday June 16, 2006 10:49

by Noise Hacker
Justice Minister McDowell: "It seems to be spreading everywhere"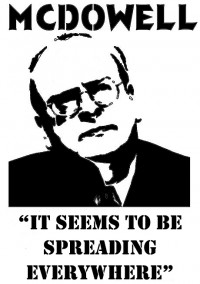 Green Party T.D. John Gormley has called for sweeping measures to stop the "serious problem" of graffiti. Namely:

The introduction of specific legislation to deal with the offence of graffiti/street art
The establishment of a Special Garda Graffiti Unit to target artists
Rewards to be offered for tip-offs on Taggers
Community service orders
A Graffiti Hotline
Revoking the driving licences of graffiti artists
Banning the sale of spray paint to minors as well as banning the possession of spray paint in public place.
"If you want to know what is actually occurring inside, underneath, at the center, at any given moment, art is a truer guide than politics, more often than not." - Percy Windham Lewis (1884-1957)
Deputy Gormley also asked "why have we seen an upsurge in graffiti throughout Dublin? We cannot afford to underestimate the extent of this problem."

In response to Mr. Gormley, Justice Minister Mr. McDowell (standing in for his colleague the Minister for the Environment, Heritage and Local Government, Deputy Roche) replied, "The constituency Deputy Gormley and I share has been under sustained attack in recent times. It seems to be spreading everywhere." He also went on to say "Somebody, on doing a little research, should be able to track down where the major sales of spray paint are taking place and to whom it is being sold."
Transcription of Dail Eireann Speech on Graffiti (8 Jun 2006)
http://www.greenparty.ie/en/in_the_dail/speeches/8_jun_...ffiti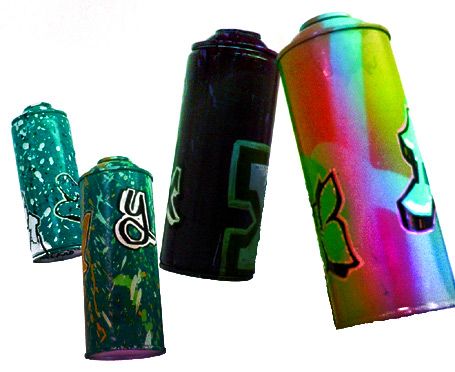 Possession of a spray can could become a criminal offence?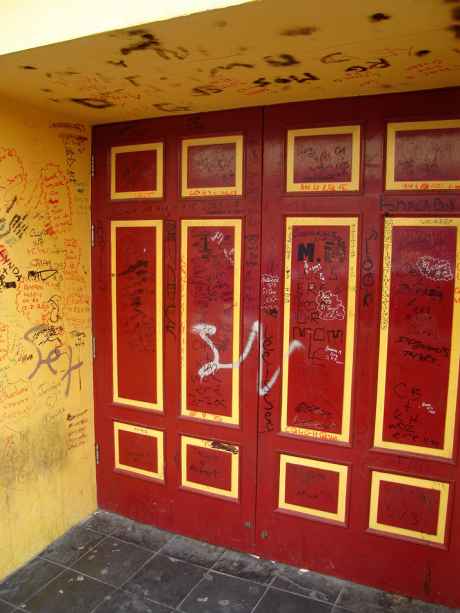 Rewards offered for tip-offs on Taggers. How much is this space worth?