Photos from Jim Gralton Commemoration

leitrim | history and heritage | news report

Thursday April 27, 2006 16:45

by Jim
The Annual Jim Gralton Commemorative Weekend and School took place in Carrick-on-Shannon, Co. Leitrim, on the weekend of the 22nd/23rd April.

The School focused on the Proclamation as a basis for discussion and the title of this years event is "1916 – A Proclamation Unfulfilled."

On Sunday afternoon a Commemorative Ceremony at the site of the Gralton's Pearse-Connolly Hall, Effernagh took place. The Hall was burned down and Gralton was deported from Ireland for been a socialist. He travelled to the US where he was at the forefront of organising workers of all nationalities.

The commemorative weekend was well attended by members of the Labour and Communist movement from around the island.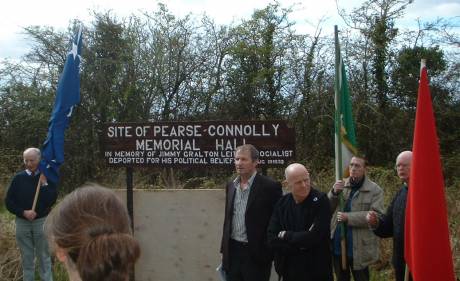 Site of the Pearse Connolly memorial hall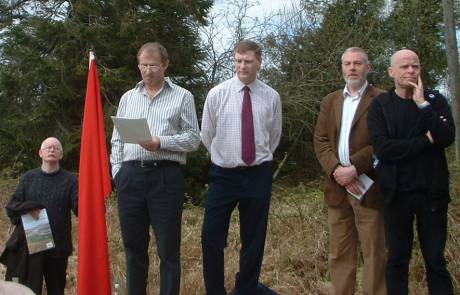 Vincent Mc Grath of the Rossport Five