Do You Know This Man?

dublin | crime and justice | opinion/analysis

Thursday March 02, 2006 22:53

by Crimeline - Reactionary media
Ring Leader of Dublin Riots!
Do you know who this man is?
Pictured here enciting crowds to riot on O Connell st. during last Saturdays disturbances the Gardai are urgently seeking your help in finding him.

This man, known only as "Big Jim", was blatantly encouraging rioters to destroy our fair city last saturday holding his hands aloft and proclaiming "The great are only great because we are on our knees, Arise!".

He is believed to have been involved in co-ordinated disturbances in the Capital several times in the past including an incident where the GPO was attacked and several shops were looted.

Garda sources indicate that "Big Jim" was born in Liverpool and has been involved in public disorder there and in Belfast as part of self-styled "anti-capitalist" groups.

If you have any information about this dangerous man please contact your nearest Garda station.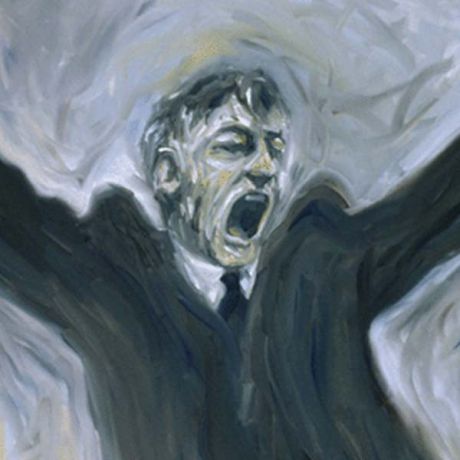 Garda sketch of suspect from eyewitnesses