Kathy Sinnott Accuses Saint Michael's House Of Culpability In Death Of Peter McKenna

dublin | health / disability issues | news report

Wednesday December 07, 2005 04:03

by eeeKKKKK
Also Alleges SMH Abused Ward Of Court Process And Villified Whistleblowers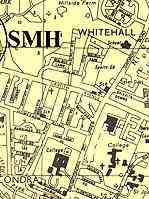 In the wake of the publication of the Hynes Report, Kathy Sinnott, a prominent campaigner on disability issues and an MEP has published an Open Letter to the Health Services Executive on Indymedia Ireland in which she accuses St Michael's House of having an (unacknowledged by them) degree of culpability in the death of Peter McKenna in Leas Cross nursing home in October 2000. In the letter she also accuses St. Michael's House of abusing the 'Ward of Court' process by withholding important information from the High Court at a time when his family were strongly opposed to his being moved from St. Michael's House to Leas Cross.

She also alleges that whistleblowers who expressed concern about standards at Leas Cross both prior to and after the death of Mr. McKenna were subject to concerted campaigns of bullying and villification within St. Michael's House.

She also criticises in strong terms what she sees as the lack of accountability of voluntary organisations like St. Michael's which recieve a large part of their funding from the state. She does so in the context of St. Michael's House paying a PR company to manage what she sees as their unjustified denial of any culpability in this matter.