Moderna's Top Scientist: 'We Are Actually Hacking The Software Of Life'

international | health / disability issues | other press

Thursday March 11, 2021 10:13

by 1 of indy
Veteran investigative reporter Leo Hohmann has discovered a 2017 Ted Talk presentation by Dr. Tal Zaks, the chief medical officer at Moderna Inc., where he clearly explains in layperson's language just what the mRNA technology does in vaccines.

Over the last 30 years, he said, "we've been living this phenomenal digital scientific revolution, and I'm here today to tell you, that we are actually hacking the software of life, and that it's changing the way we think about prevention and treatment of disease."
This report was carried by Technology.News and the author of the article stated:
I reported on Feb. 4 that Moderna describes its new vaccine as "a computer operating system" but I was not aware at that time that Zaks had spoken three years ago about this, totally debunking the establishment media's lie that mRNA vaccines don't alter your genetic code.
He could not be more clear when he said "We are actually hacking the software of life."
Zaks stressed that in 2017 his company was working on a vaccine that would not act like any previous vaccine ever created.
"Imagine if instead of giving [the patient] the protein of a virus, we gave them the instructions on how to make the protein, how the body can make its own vaccine," he said.
Zaks said it took decades to sequence the human genome, which was accomplished in 2003, "And now we can do it in a week."
He proceeded to reveal, in 2017, his company's plans to make individual cancer vaccines, tailored to the needs of individual cancer patients, "because every cancer is different."
Interestingly, one of the most potentially catastrophic side effects of the mRNA vaccine is its interaction with cancer cells. According to a study at New York City-based Sloan Kettering Cancer Center, the mRNA has a tendency to inactivate tumor-suppressing proteins, meaning it can promote the growth of cancer cells.
Pure and simple, this is unvarnished, raw Transhumanism. Moderna CEO says mRNA shots are "rewriting the Genetic Code." He calls it "information therapy", and says "We are actually hacking the software of life." This should be a red alert for every rational American.

Transhumanism is a twisted philosophy that believes in the use of high technology to transform humans into immortal beings. That is, escaping death and living forever. Furthermore, they seek to use genetic engineering to create a new master race of sorts, that will shed all of the "unseemly" characteristics of humans. In just a few short years, Transhumanism has smothered the world against its will and without its consent. Billions of people will be injected with mRNA gene therapy concoctions that will permanently change a persons genetic makeup. ⁃ TN Editor
Elsewhere the editor of Health Impact news said of this vaccine and these companies:
What we are witnessing in this new class of "vaccines" is clearly the wedding together of digital technology born out of the computer age, with Darwinian biology and medicine.

In short, the new technocrats of medicine actually believe they can improve the design plan of human beings, replacing God.

This is not a conspiracy theory, as they are very arrogant and very open about just what they dream about achieving.

This is first and foremost a belief system, with very little to no science involved to back up their claims.

We are quickly moving from the realm of science fiction and entertainment, as we see in Hollywood presentations such as Star Trek, where humans can be disassembled and transported (beamed) through space and miraculously put back together instantly, or food can be "replicated" at the push of a button, to real life experiments based on these beliefs by Billionaire psychopaths who have nothing better to do with their wealth other than try to improve upon the human race.
Full report at
https://www.technocracy.news/modernas-top-scientist-we-are-actually-hacking-the-software-of-life/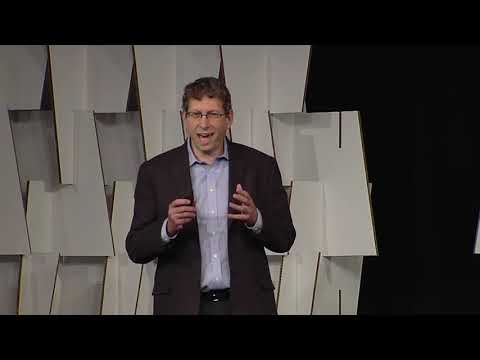 Caption: Moderna boss: mRNA jabs are "rewriting the Genetic Code" we call it "information therapy" (Ted 2017)