GSOC bugging? Move along....Nothing to see here. Trust your government and the Gardai

national | crime and justice | feature

Saturday February 15, 2014 02:20

by fred
Motive of bugging: Investigation by GSOC into high level corruption with Garda and State with Drug Crime
It was suspected that offices of the GSOC (garda siochana ombudsman commission) were being bugged. Shrouded in secrecy, they brought in specialists from the UK under advice from their equivalent body in the UK, the IPCC. These specialists did a high tech sweep of their offices under cover of darkness and a report was created which suggests that it was extremely likely that highly sophisticated bugging of the office had occurred. Government and high ranking gardai have closed ranks and are trying to spin this as a problem with GSOC instead of addressing the strong possibility that GSOC was bugged and who would want to do that and have access to do so except the gardai themselves. If true this is a grave issue. It is believed in some circles that this bugging may be related to investigations by GSOC into the case of large scale heroin importer Boylan who it is alleged has been working with gardai and has "magically" evaded conviction in the face of overwhelming evidence of trafficking huge amounts of drugs. This affair may go right to the top and has the potential to sink this government
External Links: Black Ops Being Run Off The Books | The Gardaí And The Drug Dealer | The Appalling Vista | PoliticalWorld.org thread on GSOC preparing report on drug case collusion | IMSI-Catcher | Court Report On "rape-tape" Sergeant Being Awarded €33,0000 | Garda shell booze controversy airs at Belmullet court | Sullivan: Ombudsman investigation 'about protecting Gardaí' | Jail! | gardai denigration of McKenna funeral must be condemned | Release of Garda exposes Corrupt Two - Tier 'Justice' System | Students Occupy Department Of Finance | 600 March Against Garda Violence at Student Demo Last Week. | An Undercurrent of Malpractice and Deceit | Lies, Lies And More Lies - Garda Corruption Systemic | The ministry of injustice, administering injustice near you sometime soon | The McBrearty Tapes | Terence wheelock case - interview with family member | Another death caused by Garda Hospitality? - The parents of John Moloney demand an independent inquiry
This whole storm arose from an article by John Mooney in the sunday times which seems to have originated from a leaked document from GSOC.
Without that leak, this would probably have sunk like a stone without a trace.
Hats off to Mr Mooney for his work on this and the Boylan case.
By contrast, our public broadcaster was in no hurry to cover the matter and it was not even mentioned until the 9pm news.

Other news outlets have chosen to prioritise unimportant trivia over what might turn out to be the usurping of the credibility and integrity of our garda force at the highest levels by large drug criminals with the collusion of top politicians.

However over the last few days some people with commendable tenacity on several popular Irish websites and chat forums have tried to keep the momentum going on this and it has snowballed out of the control of the government and it's spin doctors. Many thousands of views of the thread on P.ie for example.
http://www.politics.ie/forum/current-affairs/221883-garda-ombudsman-commission-office-infested-bugs.html
Clearly this will not go away so the MSM have had no choice but to cover it properly now.

What was the Boylan case most people are asking?
The fact that people are now asking this is a testament to how little coverage it got in the mainstream media. This in itself is incredible given the size of the drug shipments in question and the very suspicious dropping of the case in the face of overwhelming evidence.

Rather than paraphrasing Here's a link and a quote from a previous article dealing with the Boylan case:

http://drugsinfonewslineireland.wordpress.com/2008/10/1...file/


Kieran Boylan fidgeted nervously as he took possession of a drug shipment in the yard of his trucking firm in Ardee, Co Louth. It was October 6, 2005, and members of the Garda National Drugs Unit (GNDU) watched from a safe distance as the truck driver went about his business. Minutes later, Boylan was caught with heroin and cocaine worth €1.7m.

The size of the haul should have guaranteed a prison sentence of at least 10 years as Boylan was out on bail at the time. In December 2003, the National Bureau of Criminal Investigation (NBCI) had mounted a similar operation at Dublin Port which caught him with heroin and cocaine worth €750,000.

Boylan was freed on bail despite having a previous drug trafficking conviction.

Last week, following two years of allegations and counter-allegations about his relationship with members of a garda unit, charges against Boylan over the Ardee drugs seizure were dropped.

The decision has raised more unanswered questions about his relationship with gardai.

It was shortly after Boylan's arrest in 2005 that what seemed like a routine drugs seizure became complicated.

While he was in custody, Boylan claimed he was working for other gardai.

He admitted to possessing the €1.7m haul but claimed the other gardai knew he had the drugs and alluded to his involvement in extra-judicial operations.

After Boylan was charged, and committed to prison, Cormac Gordon, the then chief superintendent of the GNDU, wrote to Martin Callinan, an assistant commissioner in charge of operations, to clarify whether or not Boylan was an agent involved in a controlled delivery.

Weeks later, on December 2, Callinan confirmed in writing that Boylan was "not a registered source".


Here is another transcript from Late Debate quoted from Broadsheet.ie from their article today:
Last night Mr Mooney, who broke the GSOC bugging story last Sunday; Padraig MacLochlainn, Sinn Féin Donegal TD; Michelle Mulherin, Fine Gael Mayo TD; and Mark Kelly, director of the Irish Council for Civil Liberties, appeared on RTÉ's Late Debate with Audrey Carville last night to talk about the story.

During their discussion, Mr Mooney set out to explain what he believed was behind the surveillance, while also accusing the Fine Gael/Labour coalition of trying to cover up the story.

John Mooney: "This whole matter goes back to a collusion investigation, a Garda Ombudsman Commission investigation going back a number of years, I was actually involved in it. Actually, I suppose to quote Enda Kenny, when he was in Opposition, saying – this was the Kieran Boylan affair – where he was demanding that the Government of the day provide explanations: 'I want to give the Government…to give a full explanation of these cases, I will be tabling questions on the nature of the inquiry into both Boylan and why he isn't before the courts when he was caught with large amounts of drugs, heroin and cocaine'. This was a drug trafficker who was working with a group of guards in the Dublin area, who served their way to promotion on the basis of turning a blind eye to these activities, in return for setting up people, including very young men in the Dublin area for arrests, and GSOC were in the middle of a very, very sensitive investigation into that which revealed all sorts of wrongdoing and all sorts of what could only be described as corruption within the intelligence services. And this particular escapade or what's been happening, to the Commission, followed on, as they were drawing to a close, their big, public interest inquiry into this. And there were various people within the State apparatus who were desperately needed to know what they knew. And if you're asking me, and it's a very well-informed opinion, this is what this is all about. To be perfectly frank, I'm astonished at what's going on in Government level.
I remember Pat Rabbitte, when he was a justice spokesman in Opposition, screaming from the rooftops about Kieran Boylan getting given a haulage licence on the basis of false documentation and information to the Department of Transport. I remember when this individual, whom I should say whose associates were issuing threats against myself and others, was being brought up and being charged, and then the charges would be dropped secretly and then recharged again and again charges dropped secretly in discreet manners, to try and get this man off because he has so much dirt on the guards.
There was a lot of, there was a lot of people at risk over what had happened, because this all totally contravened the new rules that were brought in, following the Morris Tribunal. And I am actually astounded at what's happening in Government at this level. Brendan Howlin himself, I was a witness in the Morris Tribunal, I've done a lot of work in security issues in the last 15 years, Brendan Howlin was one of, I remember he played a very noble role in exposing what happened there. And the silence of the Labour party in this matter is absolutely deafening. How anyone, at all, could suggest and you know, I'm just, I'm just speechless at these kind of defences that 'well nothing can be proven'. Simon O'Brien was very categoric tonight [last night] right.
And I know modern surveillance, because I deal with this stuff for a living, it doesn't leave traces, you can't prove that someone has done something because it's so high tech. We published a report last week, which has proved to be pretty accurate, despite Alan Shatter and Enda Kenny's attempts to [inaudible] to cover this up…"

Audrey Carville: "And your implications, John, about who was behind it, is pretty clear as well."

Mooney: "I'm not saying who is behind it because I think there's two issues here: you have to differentiate between the guards as an organisation and elements within the State security forces that are doing their own thing and they've the know-how and the knack to do this stuff, on the QT and abuse State systems. I can hazard a guess, at this, because I'm pretty familiar with the types of people that may be suspected of involvement in this and what might be motivating them. But, at the end of the day, this has developed into something else now. We had the Justice Minister stood up in the Dáil yesterday and poured cold water on the most serious allegations to come out, concerning spying an espionage, illegal, I should say."
Full radio show is available here but probably only for a week or two more:
The late debate episode 12-02-2014 with John Mooney and others
Broadsheet.ie have covered the GSOC case and posted this transcript of a previous interview between John Mooney and Fergal Keane on RTE's late debate, one of the few shows to run with this story early on.:
http://www.broadsheet.ie/2013/05/10/black-ops-being-run...ooks/
Fergal Keane: "John Mooney, this is some pretty extraordinary statements there by the Garda Ombudsman who were there given oversight of the gardaí, saying the gardaí didn't cooperate with them, didn't give them information. It's an incredible state of affairs. And very, very serious?"

John Mooney: "Well, it's not for anyone who's familiar with the story. I began investigating Kieran Boylan's activities…"

Keane: "Who is this alleged informant."

Mooney: "He's not an informant. He was an international drug trafficker who was operating in the State, between here, Britain, Northern Ireland and Holland, and Spain at one stage. This individual entered into a relationship with a handful of guards. That was unknown to anyone. So there's a lot duplicity going on at the moment and a lot of, sort of, lots of people running for cover, particularly in the Government, because very senior figures within the Government screamed very loudly, over the years, about what was happening with this case."

Keane: "Pat Rabbitte being one?"

Mooney: "Yeah, Brendan Howlin, Enda Kenny himself actually. There were, the late Tony Gregory was very instrumental in highlighting this case. We began looking at this individual back in 2005, when I heard about his arrest with €2million worth of cocaine and heroin and he'd made certain claims, while in custody, he was on bail for a previous offence, he'd been caught with almost €1million worth of drugs, again heroin and cocaine being imported into the State. He seemed to have, he was suggesting at the time that he had high-level contacts within the guards. I didn't actually believe the story but we commenced an inquiry into…"

Keane: "He made these claims in court?"

Mooney: "No, no, he never…this never got to court unfortunately. He suggested this while in custody with the Garda National Drugs Unit who were part of an international operation, to take him out. He was part of a cartel operating between here and Manchester and with various other major players in the drugs trade in, in mainland Europe. And this guy was involved in transporting huge quantities of drugs. You're not talking about a couple of kilos of heroin, ones every so often, we're talking about mega consignments of heroin. So he's an individual, under any policing operation, who cannot fit into an informant category. People don't understand. the legislation surrounding this and they don't understand the rules governing this. The idea of police informants is not to recruit people, who instigate crime and traffick drugs into countries, and destroy communities and everything else. They try get people, who've no knowledge of it. But this guy was an instigator, and quite a wealthy individual. So he was caught, the charges were dropped. We highlighted the case, the charges were reinstated. And then, famously, in the last day of a hearing in, what was it, two years ago, in an unannounced, an unscheduled case, the charges were dropped against him. The only way that ended up in the public domain was because I happened to be in…"

Keane: "Ok..on the last day of the court sittings in July 2008."

Mooney: "Nine. Yes, that was it. And Kieran would have had various choice words with me outside the court that evening, as a result of that. But, we'd subsequently…"

Keane: "Where is he now?"

Mooney: "He's living in county Louth at the moment. And he, then we, as the investigation commenced, continued, we, as you're probably are aware, revealed that he'd managed to obtain an international haulage licence, on the basis of paperwork that said that he didn't even have a criminal record, again provided by garda headquarters. There were other allegations, he had his passport changed into his Irish name, which allowed him to travel internationally without…"

Keane: "Ok, you highlighted all of this. The gardaí…It prompted the Garda Ombudsman to start an investigation…"
You can read the full transcript at the broadsheet.ie link provided.
It will be interesting to see how deep the rabbit hole goes on this one. Mr Alan Shatter was on RTE "prime time" tonight denying any hard evidence that GSOC had been bugged and spinning desperately.
This has the potential to be politically explosive so we can expect more dail confrontations such as the one by Mary Lou McDonald below.
I'm making lots of popcorn! :-)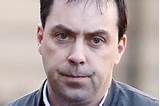 Kieran Boylan, teflon large scale drug trafficker. Who has he compromised?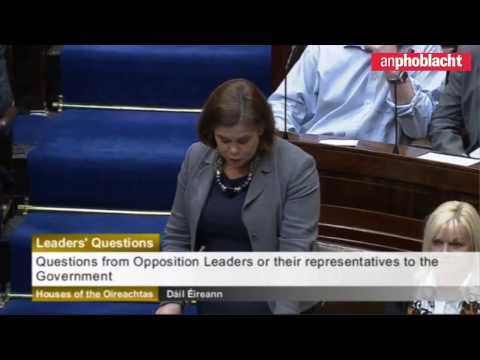 Caption: Mary Lou gets stuck in. Usual Guff from Gilmore.