Corrib Gas Project - Photo-Essay Overview - September 2013

mayo | environment | photo-essay

Saturday August 31, 2013 18:03

by Shelver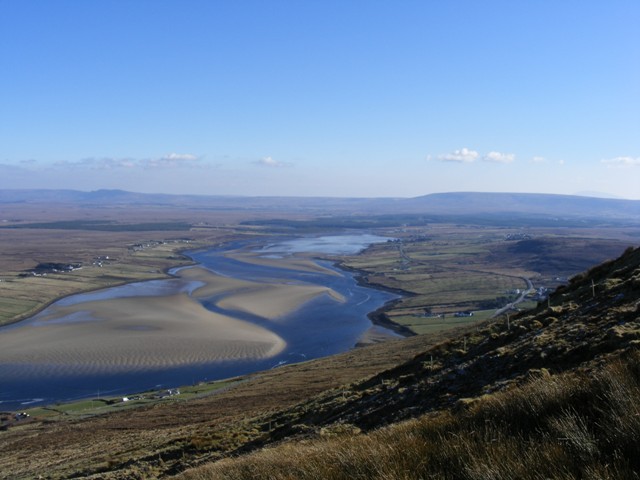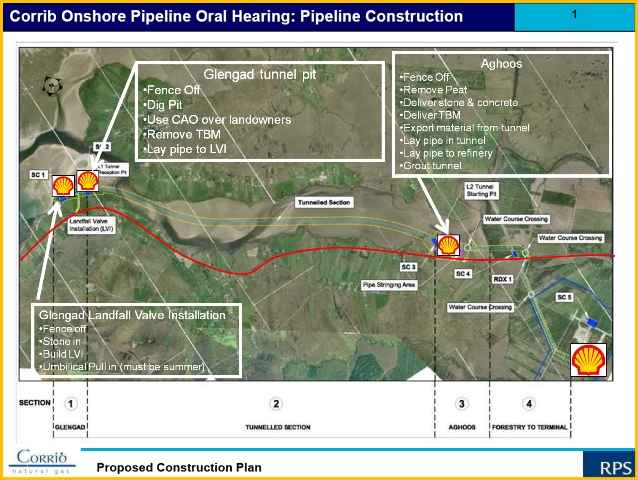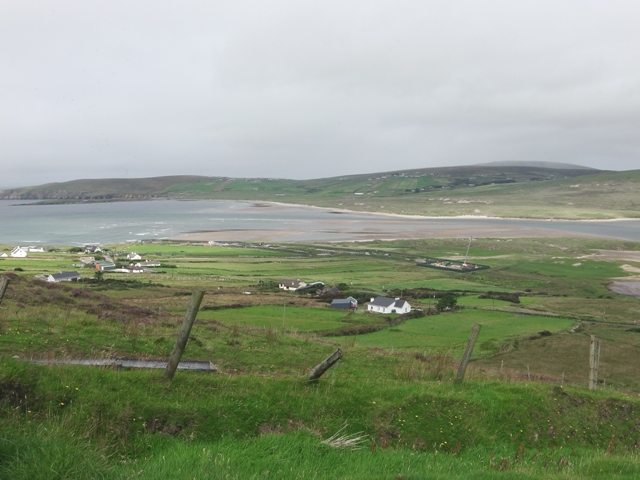 Click on thumbnail image(s) to view full resolution
Project Overview
On a physical level the Corrib project comprises of a gas refinery 8km inland at Ballinaboy, an offshore section of pipeline 80km long from the beach at Glengad to the Corrib field 80km to the west under the Atlantic, and the 8km of onshore pipeline between the two, which is currently under construction.
The infrastructure of the project is spread over this area, while the secondary support infrastructure of roads and quarries etc extends further out.

Two of the images are from a Shell planning application, with some more detail of the project overlaid, to give context to the photographs that follow.
Glengad

The compound at Glengad comprises of firstly the same compound as they used for the offshore pipeline pull-in in 2008/2009. This part is by the sea to the left of the images. Shell have bought this field. Here the offshore pipeline to the Corrib field ends, waiting to be connected by the onshore section.
In here at the moment Shell are building an experimental land fall valve, whose function is to isolate the offshore section of the pipeline from the onshore section should the pressure in the pipeline rise uncontrollably. In this way they say they plan to limit the onshore section to a maximum pressure of 100bar. This is still much higher that standard gas transmission pipelines and will be bearing raw gas straight from the wellheads. This added complexity to the pipeline at Glengad means there are more elements that may fail there in comparison with other sections of the pipeline.

Moving to the right are some fields that Shell have successfully executed Compulsory Acquisition Orders over, using the new Strategic Infrastructure Act. This piece of legislation allows private companies apply to the state for the use of private lands for private projects with or without the consent of the landowner. This is the beginning of how Shell had the Rossport Five committed to jail in 2005.

On the extreme right is a square shaped compound. This is the tunneling reception pit, where Shell hope to reach with a tunnel from Aughoose in 2015. The tunnel would then house 5km of the 8km onshore pipeline.

L1202 - Shell's private highway
The L1202 was a small local road running along Broadhaven bay from Barr na Tra to Inver, Glengad and curving around to keep by the waters edge along Sruwaddacon Estuary through Aughoose to after which it meets the main North coast road.

Since 2008 - on the section between Glengad and where it ends at the North coast road - any parts that can be have been widened, replacing it with highway more akin to a national primary route than a local scenic road. In the process hedgerows and habitats have been destroyed to be replaced with concrete footpaths, picket fences and street lighting, all in the name of community development, funded by Shell and administered by Mayo County Council.

The road is essential to the ongoing construction at Glengad and Aughoose. In places at Glengad where it was not possible to widen the road, a Shell lorry and normal car still cannot pass. In Shell's traffic management plan they said they would rely on "driver courtesy" for convoys of vehicles to get by. When that "courtesy" has not been forthcoming, An Garda Síochánna have been on hand to push walkers into ditches, and drag motorists away to a lay-by while the convoys pass. These incidents have led to court cases, with the state prosecuting the public for obstruction. Another such case is for hearing in Belmullet this September 11th.

Aughoose
5km back up the estuary from Glengad sits Shell's tunneling compound at Aughoose. These fields were bought from a local farmer by Shell, much to the dismay of the campaign at large.

Reason for the tunnel
During an oral hearing in 2009 into the "Onshore Corrib Gas Pipeline Project", Shell admitted that, in the event of a rupture, houses within 230 metres of the pipeline could "burn spontaneously" from heat radiation if gas in the pipe was at full pressure. With the pipeline route submitted at the time, occupied dwellings fell within this kill-zone, and An Bord Pleannála wouldn't permit the pipeline be constructed as submitted.

Instead of rejecting the proposal however, they kept the application open and invited Shell to modify aspects of the plan. Shell were to follow a route along the estuary so that the occupied dwellings be kept out of the kill-zone - as defined by Shell. (The true danger zone has been vigorously contested, and may be much higher - some contend that the safety zone around the pipeline should be at least 500 metres - the norm in the United States - from any dwellings.) In effect ABP became co-designers of the project, and the reopened oral hearing in 2010 was a fait acccompli.

The rerouting of the pipeline about the centre-line of the estuary resulted in the inclusion of a 5km tunnel to house most of the onshore pipeline route. The tunneling site is operational, and it is estimated that approximately 1km of the 5km planned tunnel is completed.

Side-effects on the campaign of the tunnel
This rerouting of the pipeline means that there will be no Corrib infrastructure whatsoever on the Rossport side of the estuary. This could be construed as a victory of sorts, but in reality it just reduces the area on which to make a stand. Overall, because of the tunnel, there are fewer fields needed by Shell to complete the project.

Leenamore and 3km of pipeline through the forest
The 3km of onshore pipeline from the refinery to the tunneling compound looks to be mostly completed. On the day I photographed some pipe sections on a lorry, so there might be a bit to do nearer the refinery. This is, I think, all on land compulsorily acquisitioned by Shell from Coillte.

The refinery
The refinery has been practically completed for many years already and has been awaiting hook up to the Corrib field. It has been hooked up to the national grid and tested with gas (not Corrib gas) already, the pipes vented and filled with nitrogen gas to maintain it in a "state of preservation" according to Shell.

There have been consistent reports of mal-practice within the site - a zero accident safety policy that encourages the covering up of accidents as opposed to properly reporting them, and a culture of heavy drinking amongst workers.

This has manifested itself in April this year when a worker who was replacing water pipes mistakenly cut a gas pipeline instead. The pipe had been filled with nitrogen - not methane gas - and a major disaster was avoided. The accident was covered up, and only came to light over a week later when reports were leaked to the media.

Shell to Sea
The local Mayo group meets in Inver hall on Sunday evenings. After so many years of resistance, assaults on the campaign from Shell, the Gardaí, successive governments and the media, it is quite inspirational that people still hold their ground, and devote time and energy to resist as a group, even if the meetings are generally smaller than in the earlier stages of the campaign. I would say that there are still as many people opposed to Shell as ever, but at the moment less participation as a group, with fewer opportunities to come together as before.

The Rossport Solidarity Camp
For the first time since its inception in 2005, the camp is without a physical base or the full-time volunteers that made it tick. All the signs are that plenty people still want to support the cause, but without that something to come to, then only the initiated have the existing links into the community making visiting and contributing easier. Without some facilitation for new people to get involved, and unless there is a flash-point of resistance drawing new support, as it stands the outside support will be a declining resource.

Hopefully the news that the physical camp is closed will provoke serious thought and effort towards a new long-term strategy from people who want to manifest solidarity and resist the project.

Court
Ironically in the absence of set events to gather around, the state will bring some campaigners together in the name of justice. There are 8 people up in Belmullet district court on the 11th of September 10.30am. Two or three of the cases are for hearing - all support welcome.

Accommodation
Remember there's no camp accommodation anymore.
Here are two local options:

Kilcommon Lodge Holiday Hostel: http://www.kilcommonlodge.ie/ 00353 (0)97 84621
McGrath's Pub B&B: 00353 (0)97 84626

If you stay in either place you'll have no trouble finding info and meeting people already involved in the campaign... if you want to :-)